Como sabremos, hace algunos días, Guy Oseary afirmó en Twitter que Madonna entraría al estudio de grabación. El día 2 de julio, se vio a Madonna saliendo del estudio junto al productor Sandy Vee (co-productor de S&M, Firework, Hey Baby (Drop It to the Floor), Only Girl (In The World), entre otras). El 4 de julio, Guy Oseary comentó en Twitter que Madonna habría tenido su primer día en el estudio. Una de las primeras en manifestar su felicidad por ello fue la cantante pop Kylie Minogue, quien retwitteo el comentario de Guy y le agregó un "YAYY".
El estudio en donde la diva estaría grabando, sería el De Lane Leaen Soho, donde han grabado grandes de la música como The Beatles, The Rolling Stones y Pink Floyd.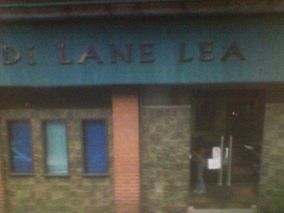 Después, salieron algunos rumores, como que Madonna sería la escritora de todos o la mayoría de los temas, Joe Henry (Jump) estaría al menos en dos canciones, la mayoría de los productores no son tan conocidos, y Live Nation había aconsejado a Madonna trabajar con RedOne, pero ella se negó.
También recientemente se filtraron dos snippets de una canción que Madonna estaba escuchando en su casa en Londres, lo habría grabado una fan que pasó por allí y al parecer la voz es la de la reina.
Aquí los snippets:
Se dice que este tema, es un demo creado por Diagram of The Heart, otro de los supuestos colaboradores en el nuevo álbum.
Martin Solveig (Hello con Dragonette), es otro productor que se rumorea, estará en el álbum.
Hasta el momento, esos son los rumores y noticias que han salido con respecto a la grabación del nuevo álbum de la reina del pop, Madonna.